Consultant Profile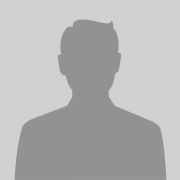 Mr Nishal Patel MB, BS, MD, MRCOphth
Practising at: Ashford
Specialties: Ophthalmology, Surgical Retinal, Refractive Surgery, Paediatric Opthalmology, Cataract Surgery
Special clinical interests: Cataract surgery; Refractive clear lens extraction; Medical retina diseases such as AMD, diabetic retinopathy, retinal vein occlusion, uveitis; Inherited retinal diseases such as retinitis pigmentosa, macular dystrophies; Intravitreal injections of complex biological drugs such as ranibizumab (lucentis), bevacizumab (avastin), aflibercept (eylea), dexamethasone (ozurdex), fluocetonide (iluvein); YAG capsulotomy and iridotomy; Indirect retinal laser treatment using slit lamp and head mounted therapy.
Current NHS and /or university posts: Consultant Ophthalmic Eye Surgeon based at the East Kent Hospitals University NHS Foundation Trust
Background Information
Mr Patel provides a comprehensive general and specialist ophthalmic services at the Kent and Canterbury and William Harvey Hospitals specializing in Cataract surgery and Retinal diseases.
He has established a reputation as a world recognised ophthalmic surgeon with collaborations in local, regional, national and international academic institutions.