Consultant Profile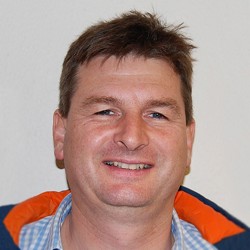 Mr Joe Devereux BSc Hons, MBBS, FRCOpth
Practising at: Ashford and Margate
Specialties: Cataract Surgery, Lacrimal Disorders, Oculoplastic Surgery, Ophthalmology
Special clinical interests: Small incision phacoemulsification, cataract surgery, Blepharoplasty, Botox®, Ptosis Entropion and ectropion correction
Current NHS and /or university posts: Consultant Ophthalmic and Oculoplastic Surgeon, East Kent Hospital University NHS Foundation Trust
Current membership(s) of professional, national and regional bodies: The British Oculoplastic Surgeons Society, The Royal College of Ophthalmologists
Background Information
Mr Devereux qualified as a doctor from the Royal Free Hospital School of Medicine, University of London and trained in London where he worked as a research fellow at the Institute of Ophthalmology, Moorfields Eye Hospital and the University of London.
Part of Mr Devereux's fellowship was spent in Mongolia and then two years running a glaucoma surgery trial in Singapore.
His higher surgical training was completed at Addenbrookes Hospital, Cambridge University Hospitals NHS Foundation Trust where he also undertook a fellowship in Oculoplastic and lacrimal (tear duct surgery).
While at Cambridge Mr Devereux trained in the surgical management of functional and cosmetic abnormalities of the eyelid and lacrimal system.