Consultant Profile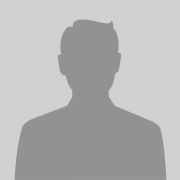 Mr Anil Poddar MBBS MS FRCS FRCS (Gen Surg)
Practising at: Margate
Specialties: Breast Surgery
Special clinical interests: Breast diseases, both cancer and non cancer surgery (he is also interested in providing reconstruction surgery to breast cancer patients) Laparoscopic cholecystectomy Open hernia repair (all types) Surgery for superficial skin conditions LD flap reconstruction Implant reconstruction
Current NHS and /or university posts: Consultant Breast and General Surgeon at East Kent Hospitals University NHS Foundation Trust
Year of first medical qualification and medical school attended: 1986
Current membership(s) of professional, national and regional bodies: Association of Breast Surgery BASO BMA
Background Information
Mr Poddar qualified in 1986 from India and has had wide experience in general surgery in India. He has completed a dissertation for the award of MS (surgery) in India. After gaining experience in India, he has been in UK for the last 15 years. Mr Poddar has worked in different parts of country gaining experience in breast and general surgery.
For the last ten years Mr Poddar has developed an interest in the treatment of Breast Cancer and oncoplastic breast surgery. Mr Poddar has presented audits on different aspects of breast surgery, thereby improving patient care pathways for breast surgery. He was appointed consultant breast and general surgeon at Whipps Cross University Hospital in London. He worked there for 18 months and set up breast reconstructive surgery in the hospital.
Since he moved to Kent he has been appointed Consultant Breast and General Surgeon at East Kent Hospitals University NHS Foundation Trust. He has clinical commitments at both Kent & Canterbury Hospital at Cantrebury and QEQM Hospital at Margate.