Consultant Profile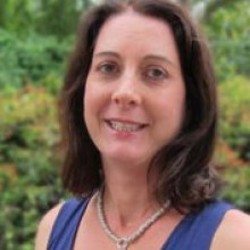 Dr Susannah Baron MB, ChB, MRCP
Practising at: Margate & Ashford
Specialties: Acne, Dermatology, Eczema, Mole Checks, Psoriasis, Skin Cancer, keloids
Current NHS and /or university posts: Kent & Canterbury Hospital, Canterbury
Year of first medical qualification and medical school attended: 1992, Bristol University
Current membership(s) of professional, national and regional bodies: British Association of Dermatology
British Association of Paediatric Dermatology
Psychodermatology UK
Royal College of Physicians
Royal Society of Medicine
Worshipful Society of Apothecaries of London
Background Information
Dr Susannah Baron MB ChB, MRCP is a specialist in Dermatology, she qualified from Bristol University in 1992, and is a Consultant Dermatologist at the world-renowned St John's Institute of Dermatology at Guys's and St Thomas' Hospital in London.
Prior to this she was a Consultant in East Kent from 2007-2015 and established and led the Paediatric Dermatology service across East Kent.  Dr Baron was at the forefront of Dermatology education and established a new Dermatology specialist training rotation in East Kent and was Dermatology Training Programme Director for Kent, Sussex and Surrey Deanery (2009-2014).
Dr Baron's specialist interests and expertise include the best management for acne, eczema and psoriasis in children, teenagers and adults and at St John's she joint leads the paediatric severe eczema service and is involved with research and clinical trials using newly available treatments for children with moderate to severe disease.
Dr Baron has extensive experience in all areas of skin disease in adults and children including inflammatory skin disease (acne, eczema, psoriasis), suspected skin cancers, sun damage, mole checks, benign mole removal, hair problems, urticaria, sun provoked rashes.  She is an experienced surgeon in adults and children under local anaesthetic.
Dr Baron takes a holistic view to treatment and recognises the great psychosocial impact of skin disease on peoples' lives.  Dr Baron is chair of Psychodermatology UK and is treasurer of the British Society of Paediatric Dermatology and has established a new national paediatric psychodermatology service at St John's Institute of Dermatology to drive forward support, understanding and research in psychological morbidity and best treatment for children, adolescents and adults suffering from skin disease.
Dr Baron is a regularly invited national and international lecturer and was an invited author for 2 book chapters; prescribing in children for the Handbook of Systemic Drug Treatment in Dermatology (2nd edition) and paediatric psychodermatology in Practical Psychodermatology (in press).