Consultant Profile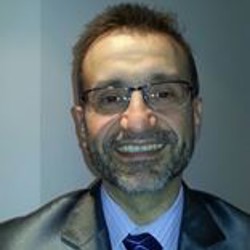 Dr Jan Stanek MUDR (MBBS)
Practising at: Margate
Specialties: Paediatrics, Paediatric Epilepsy and Headaches, Paediatric Gastroenterology
Special clinical interests: General Paediatrics
Paediatric Epilepsy and Headache
Paediatric Gastroenterology and Nutrition including Obesity
Paediatric Gastroenterology (reflux disease, milk/food intolerance, Coeliac, Constipation, Obesity and related problems ) including upper GI Endoscopy).
Year of first medical qualification and medical school attended: 1992, First Faculty of Medicine, Charles University, Prague, Czechoslovakia / Czech Republic.
Current membership(s) of professional, national and regional bodies: GMC, RCPCH, BMA, MDU
Background Information
Dr Stanek has been working in UK since January 2014 after 10 years of practising General Paediatrics in Czech Republic. He is fluent in Czech, Slovakian and Russian. He has been on the Specialist register since 2005. He was appointed as a Consultant Paediatrician in 2011. Alongside his passion for Paediatric Gastroenterology and Nutrition, he has developed a new interest in Paediatric Epilepsy. In addition,  he was granted an Honorary Contract at King's College Hospital in 2012, where he attended the Paediatric Epilepsy Clinic. He was a College Tutor from 2011 until 2019.
From 2012 Dr Stanek has lead the Paediatric Epilepsy services at QEQM. He was contracted as a Clerkship Director in the Paediatric Department of St Georges University School of Medicine, Grenada, for QEQM. In 2014 Dr Stanek established a Telephone Clinic for children with Epilepsy which works well and offers flexibility for the patients. 
In recognition of his continued dedication and hard work he received a Clinical excellence award in 2019.